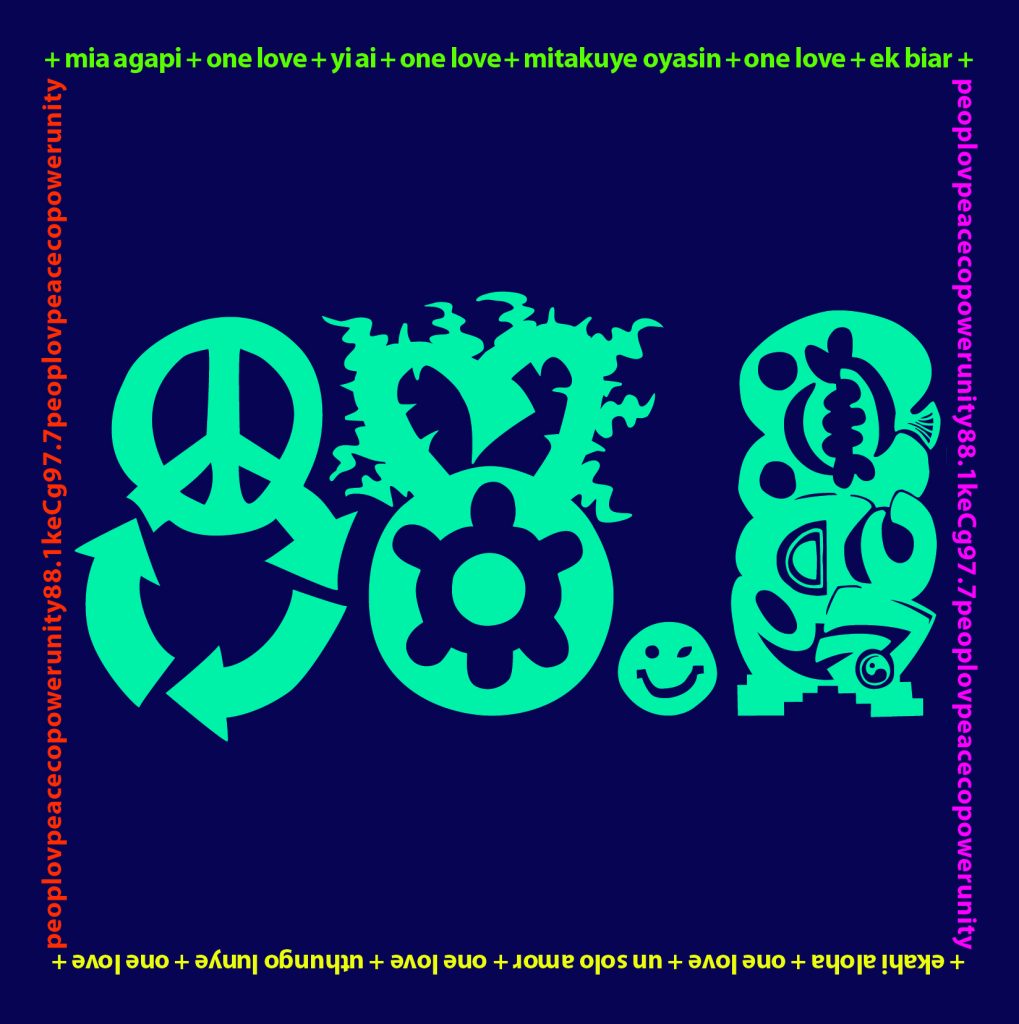 worldOne is about … 
musicalities in the key of LuZ + AMoR + ViBRa Buena … globalmetapopjazreggaelovefolkindigenousfunklore fusion … 
worldOne radio+festival is a labor of love daily + nightly, all-star all-rightly … in Flowering Time and Gracious Spaciousness … constellating, realizing from a deep and evolving dream … from a particular point of you … me too.
musicalites for all earthnicities … gathering musicultura + notions from the four corners … for peoplovpeacecopowerunity in OneLoveGalore!
glocal kultimultural roots, views and musical froots to accompany your Bright Blessed Days and Dark Sacred Nights … swirls and upwelling of sound, color, texture, timber, rhythms  … connecting the dots … All our Relations.
our Intention: to uplift, reveal, edjujucate, restore, recreate, cultivate + heal, Be Whole  … gathering the best of us, eclectic syncretic for the rest of us.
Announcing + Inviting +  Circling  worldOnefestival 2018 …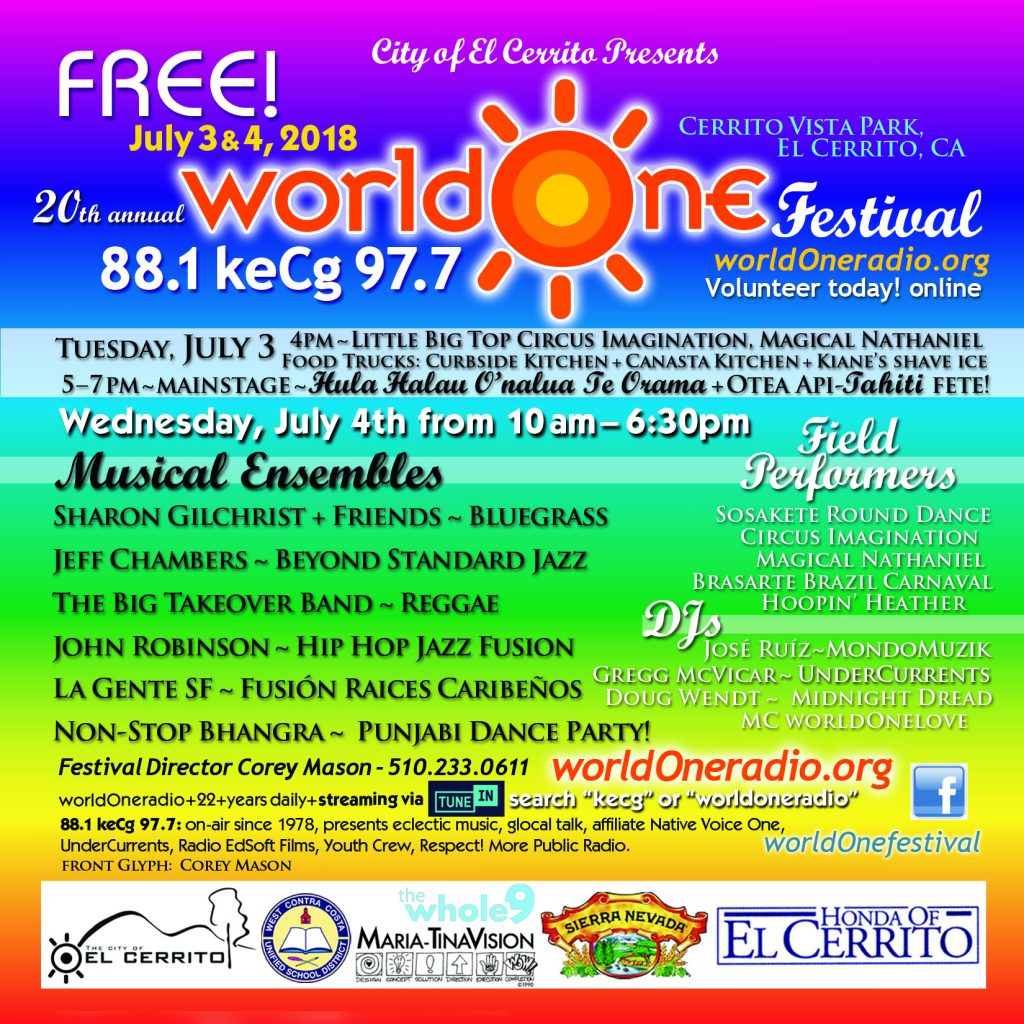 We'll be quite pleased to Circle + Spiral … and do some Dancin' and a' Prancin' with y'all,  family and friends … in a positive vibrations, all generations, celebration of U.S.ALL Our Relations !   That's how we do it round the ol' worldOneradio corral … Lets talk about livin' … whoopin' and hoppin' and boppin' and alovelovey dovin' …. e como mai ! = ; ) ~