Inviting Glocal Citizens
one and all … from teens to adults.
Join us in creating worldOne festival!
worldOne festival is staffed by volunteers + community members just like you.
We welcome big hearts, sparkling eyes, skilled hands … plus warm smiles, strong backs, and good team players to help with pre-event field build-out, event day info/sales/backstage booths, post-event breakdown + pre-event promotion, social media, and errands.  
We need you!
We'll be scheduling volunteer meetings shortly, so please email us here if we can count on your support. We do appreciate if all volunteers can attend, but we'll still gladly have your help if you can't come to a meeting!
The meetings will take place: 
Dates:     June 17
Time:      11A – 2P
Place:     worldOne heartquarters ~  Pinole 
Please RSVP to let us know you are coming. Gracias.
Email:  worldone@worldoneradio.org
Sign up almost ready for use …. stay tuned … and DO email us to say "I'm IN! You can count on me!". 
Some of our pre-event needs include:
Volunteers to flyer local businesses and intersections now thru festival.
Volunteers to assist worldOne festival Co-Producers in organizational details, field layout + load-in, errands June 26th 

 thru

 July 4th.
July 3 + 4 Event Needs include  (see volunteer link for specifics):
July 3 > from 10 am – 8 pm … field prep to sound load-in to sound /production tents prep  
July 4 > from 8:30 -7 pm 
Backstage performing artist hospitality
Festival booth – info & sales support
And when it's all over and we've had our last dance –
We need all skilled hands on deck July 4th starting at 4 pm til done ~ breakdown, set, strike, properly pack and store festival hard and soft goods for use next year and leave the park as beautiful as we found it!
July 5th post-production strike incl. breakdown production tents – when we need several hands-on-deck support after our many days of 

delicious

 effort.  
Welcome
and thank you for collaborating!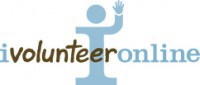 Big Ups to all past volunteers. You know who you are!