Dear Radio Escuchas .. 
In consideration of seasonal giving … goodness knows we know how tight , lean or mean econ can be …  please consider, and donate, doin' what you can do in your tiny canoe to help little keCg on its way… calling all po'lanthopists and philanthropists .
Digital donations can be received through this El Cerrito HS PayPal portal   ( tiny url ) .  YAAY !   If you choose, you may elect a monthly , repeating support option. 
We have a new donation account pathway through ECHS Student Activity Fund: 
Checks payable to :
"El Cerrito Student Activity Fund"
memo line note ( ESSENTIAL )  : "KeCg Public Radio"  
El Cerrito Student Activity Fund
PO Box 2376
El Cerrito, CA  94530
Please feel warmly invited to to contact Corey with any donation/sponsorship queries:    cmason@wccusd.net
Additionally, several innovative listeners have had success in setting up KeCg as a Vendor in their personal bank's

Bill Pay account

.
~~~~~~~~~~~~~~~~~~~~~~~~~~~~~~~~~~~~~~~~~~~~~~~~~~~~~~~~
if you find any play apps are squirrely ( Respect ! to actual squirrels!)   ..   here's a direct link to our radio stream  . 
Our Thanks to Contra Costa Marketplace for a supportive September 2019 chime + reverb  regarding the importance and value of Student Voice and Community Radio … 
Our glocal chanteuse of "This Pretty Planet"…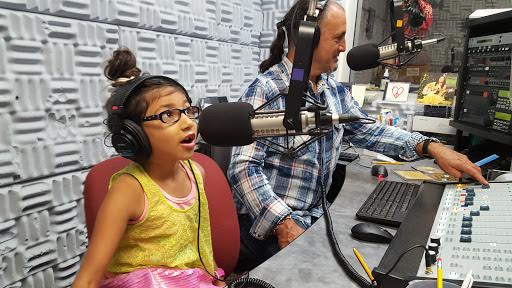 88.1 KeCg 97.7 from El Cerrito High School, is a broadcast service of West Contra Costa Unified School District, since 1978. We have had the privilege of educating, sharing + caring  among our community for several decades across generations …  
Dear Corey Mason, the entire worldOne radio crew, and WCCUSD School Board,
I am writing this letter to you to express my love, thanks, and absolute gratitude for all that you have done. You know you change lives on a daily basis so I want to share with you how yall have changed my life so significantly.
In 2004 and 2005 I cohosted a radio show on KECG titled "the dose". We played conscious hip-hop music which is starkly different than rap music I learned. Unlike the messages in mainstream rap music that is fed to us by smart marketing and now data utilization, hip-hop artists speak about poverty, racial discrimination, and other messages to bring awareness and elevate consciousness (I've learned this is the theme to all music of/I love). Now 15 years later, I still find your station on heavy rotation in my home, car, and ultimately in my operating room when I am a surgeon.  Instead of the Pandora "today's hits" station that plays in the majority of Operating Rooms, my OR is filled with KECG and worldOne flavor.  I believe this is superior for patient care and all of the world. One Love!
Not only has my musical taste become finely tuned to love and consciousness predominantly because of KECG, I also truly attribute where I am today with my career to your commitment to student education and opportunity. My experience as a radio show host at KECG has always helped make instant  interpersonal connections, start profound conversations, and truly stick out from the others along the competitive and at times cutthroat interview trail of medical school, residency, and fellowship. During every interview along the way, I was able to shine and get to where I am today because having radio hosting experience is intriguing as a physician-surgeon, right?!
Now as a practicing physician serving Ojai CA as the only ObGyn in the valley, I have a lot of responsibilities as you can imagine.  Not only to patients, myself and all things here now, but also to the next generation of students. Therefore, I made a donation to the station.
Now, I ask that however possible, my prayer is that KECG and worldOne stay so that others can fill the world with the only thing it needs more of…love.
Kayvahn Pierce Steck-Bayat MD
July 2022
Dear Members of the Board of West Conta Costa School District,
I am writing to express my admiration for a school district that supports an important resource for West Contra Costa County students: a radio station! What a wonderful way to provide instruction in responsibility, creativity, and hands-on learning. It helps offset the ongoing defunding of arts in the schools.
I am sure that you are aware that arts education is especially helpful in reaching students who are not enthusiastic about subjects such as reading and math. But once engaged in a creative enterprise, their learning capacity and interests turn around.
I am also sure you are aware of how often students in public schools are under-resourced (a problem exacerbated, in not created, by wide-spread private and charter school businesses). It's fantastic that WCCUSD has this resource to provide to its students, and to the community at large!
I am much more aware of what is going on in my community and school district because I listen to KCEG. Thank you for keeping it going and glowing!
And thank you for taking the time to read my message.
Sincerely,
El Cerrito, CA
May 2020:
As the year is quickly coming to a close we just want to thank you for being such an inspirational teacher/ mentor/ wise person for (T) and all of your students. You have made great efforts  to engage these young people's head and hearts. You are such a gifted teacher. We have recommended you for Teacher Of The Year! Regardless of where (T) lands at the end of your class your words and ethics are solidly in his heart. May you have a restful and healthy summer. Many blessings to you and your family.
Cheers,
(M ) and  ( K )
Our thanks to KQED Youth Takeover 2018-20 for extending their collegial broadcast wings to further amplify  WCCUSD Broadcast Journalism Youth Voices and their perspectives across themes of  Gender Identity, Ethnic Representation,  Depression/Anxiety,  school start times, Health and Well-Being … on and on til the breakadawn.  Contributing 2019 Seniors in ECHS Media Academy here: 
We have two open house events each year to meet and mingle, in November and May. They are a lot of fun, always surprising.
Open Minds + Open Hearts + Open Possibilities + Open House Saturday April 18 11A – 3 P @  …  meet + mingle potluck ..   

P O S T P O N E D 
Our public health crisis has all of we watching the calendar .. as thousands of public events and necessarily postponed or cancelled.  Our annual July 3+4 festival is clearly in the concern zone. We'll be watching all CDC and local advisories.  We anticipate a requisite festival hiatus for this season.  We will seek to constellate the 2020  festival in its full blossom when the time is right.    Practice Prudent Preventatives. Go Easy As You Can. Blessed Be…  ALLAWE.
540 Ashbury Ave.  El Cerrito, CA  El Cerrito HS + Performing Arts Center
easy free parking, curb your wheels,  wheelchair accessible, ramps from Eureka Street
BTW .. if you love it .. commend and recommend it, friend it, donate, and vote for it !! 
Since 1995, in association with SF Bay Inner Bay Rim Public Radio 88.1 keCg  97.7, West Contra Costa Unified School District … a small and precious Public Radio resource, KeCg, was founded.  It began with a dedicated team of Educators and Community members in the mid-seventies and was founded by Elmer Peterson and John Tietjen (before "video killed the radio star" / The Buggles). KeCg is FCC-licensed to El Cerrito High School (de facto Board is WCCUSD School Board), with two concentric (Venn-like) signals on the East Bay Rim, transmitting from FM perches in El Cerrito ( Stadium) and San Pablo Ridge.
Girls Inc of Contra Costa  Tiffany + Youth Crew Rockin la Casa above … ViBZiNitUP with film maker Joshua Bee Alafia below  ..
All the while, KeCg has educated generations of young aspiring broadcasters at ECHS and Kennedy High Schools, interested and passionate in the palette of skills and career pathways related to Broadcast Journalism and naturally, appreciating and sharing music! We are Grateful for additional guidance and support of Contra Costa County Office of Education/ Regional Occupational Programs (ROP) , and California Partnership Academies/ WCCUSD Career Technical Ed, College and Career Readiness. Here, connecting our dots with The UC Theatre Interns. 
KQED Youth Takeover inaugural adventure in 2018 invited collaboration with 11 Bay Area High Schools. El Cerrito and Richmond High Schools ( Respect ! Maya Kosover-Teacher-Who-Roxit ) were selected among these.  Students produced their  own pieces for Youth Takeover Week, broadcast and blogged by KQED.  We extend our thanks and Appreciation to  KQED YT Team : Ariana, Chanele, Randy, Joanna, Sasha, Randy,  and Rachel, and to the  KQED  studio production staff who welcomed and supported our Youth Journalists on-site at KQED Mariposa St. San Francisco, and all the way to live theatrical presentation at BRAVA Theater  …  a potent demonstration of the imperative to Support ALL  Public Spirited Media and Youth Voice ! RESPECT ! Chanelle + YT Team !   
worldOneradio was invited to join keCg in 1995, celebrating 22 years of broadcast September 2017.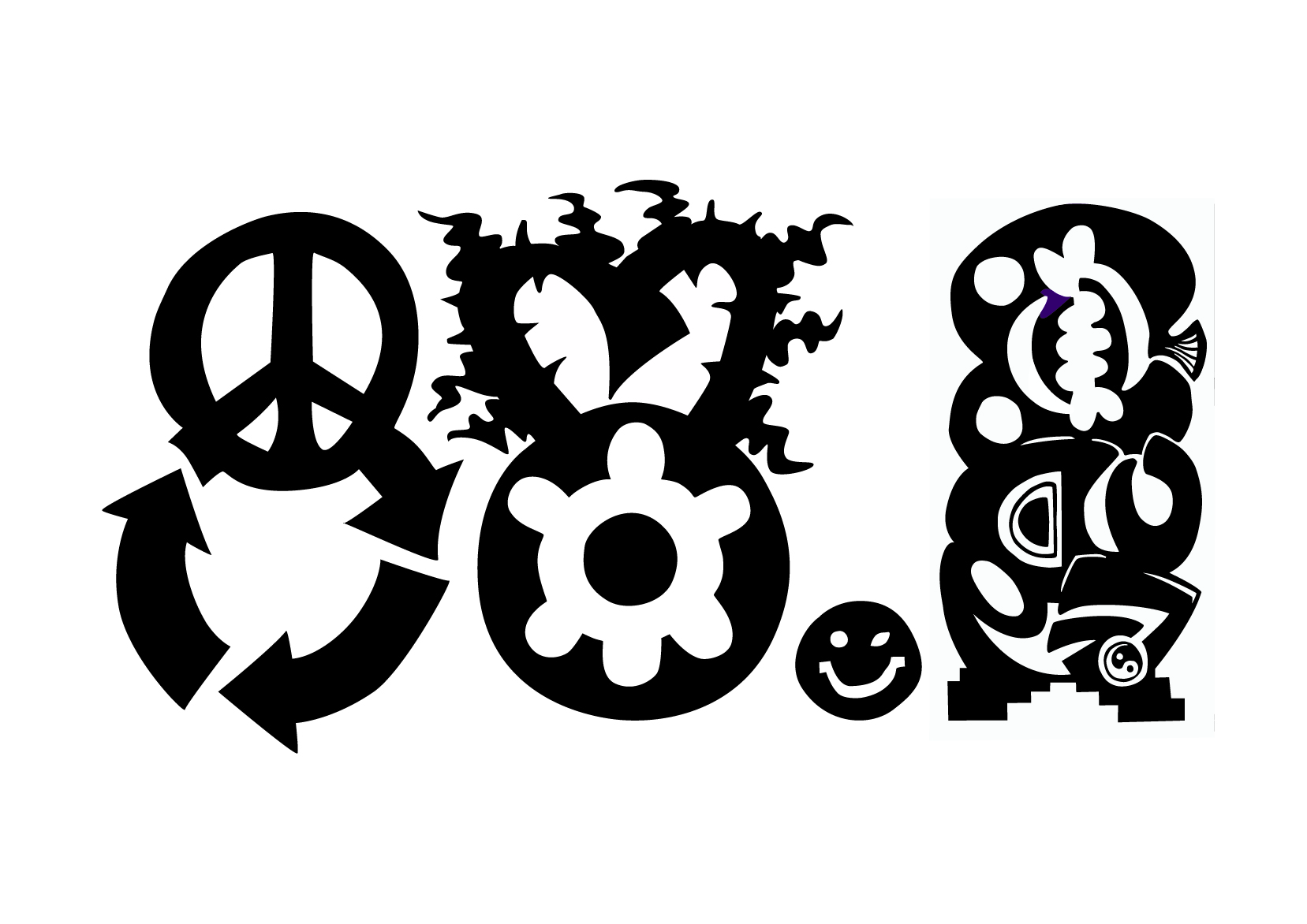 worldOneradio was founded in 1995 (via cassette tape submission) and while casting around country-wide and internationally, invited to contribute programming to WCCUSD Public Radio 88.1 keCg 97.7 FM by Mr. Philip Morgan. Inaugural keCg broadcast was on the date September 11, 1995. We express our Appreciation and Respect for the contributions of Mr. Morgan.  Hayward/Oakland-based MORE Public Radio, Prentice + Jeannie Woods were long-time collaborators of keCg, as was KLON Jazz. Since the 70's keCg has been evolving and surviving the vagaries of economic/political times and tides, benefiting from many blessings, or recuperating from and avoiding disaster, and otherwise thriving musiculturally, and doing what we can do in our tiny canoe to benefit and amplify goodness in our communities of service.  
The inaugural worldOne festival followed naturally in 1998 though collaboration with El Cerrito Rotary and then directly with the City of El Cerrito.  worldOne has organically grown from programming weekday afternoons 4-9 pm, to become the multicultural, eclectic, glocal programming theme of Public Radio keCg. We're grateful for all the help and guidance of educational agencies, volunteers and like-minded direct listener supporters and sponsors.
You are the Public in Public Radio   …  Public RadiYOU!  Your direct listener support is a vital part of our sustainability. We seem to never miss the water til its gone .. let's not miss the keCg worldOne musicultral waters!
Season giving … goodness knows we know how tight , lean or mean econ can be …  please consider, and donate, doin what you can do in your tiny canoe to help little keCg on its way… calling all po'lanthopists and philanthropists . My Funding Pal is no more, alas. 
We have to rely on direct listener donations through ECHS SAF ( scroll upupup) until District figures out an additional acceptable digital portal ( sorry for any arrgh) .
Please feel warmly invited to to contact Corey with any donation/sponsorship queries: cmason@wccusd.net
Support KeCg! throughout the rolling year, lister direct support is vital !  
We Are the Public in Public Radio + freely presented Community Festival.

Stoke! our seasonal fundraisers to help directly support KeCg, and help seed the next festival cycle. 
keCg is a radio drum parupapumpum that brings the Good Spirits to Protect You ..  
KeCg is located inside El Cerrito High School and Performing Arts Center, 540 Ashbury Ave, Suite B200, El Cerrito, CA 94530.
Street parking on Eureka. Ramp entry from Eureka.  Healthful potluck savories and sweet YUMM warmly welcomed!      
Thanks ALL Double RainBrros + Sinthesisters, who brought their SHiNE, managed to dew drop inn on in recent months including: Richard ( Live sitar session) , Jennifer + Kurt, JPSR Mary Yusef +Zara, Theressa and Liz, Chas, Andy, Lily, Mary( Point Richmond), David Lay, Cloud + Laura, Bob,  Damo + Mika, One Feather +  Eric, Joel, Nateji, Jonas, Stephanie Wild Girl, Robert, Eileen H, 3AMChrisB, Michelle+Alton, RichardO,  DjIAMSDAMIAM, EdPhones, John, Daniel, Laura+ Cassie, Coleen + Rodrigo, Kimmie, Randy, Jose , Ramon, Charlotte, Betty, Helen, Vince + Laura, Esther and MatinaBella, Dr. Lisa, Joel+Grace, Kate+Emerson+Hayden+Brooks, Tom + Janet, Jim, Nilda, Deborah .. our thanks Valerie at The Vestibule for sonic tonic liaison, to Tony Redhouse for the favor and Gift of of his live performance.. a Soul Blessing Indeed  !               
 Go ! Public Radio KeCg ! GO ! WCCUSD !  GO ! CTE !  
Love's in need of love today – send yours in right away …