Upcoming worldOne collab Events :
Solano Stroll Main Stage Sunday 09.13 live broadcast will feature  :  Sosakete leads a Mohawk Round Dance @ 11:45 +  Gamelan Sekar Jaya @12:30  + TiareOTeAo @ 1:45 +  Non-Stop Bhangra @2:35 + Suhaila International @ 3:25 ECHS Dance Production Shake Your Beauty  @ 4:15 + Brasarte @ 5:05    .. Santa Fe at Solano from 11:45 …  
California Coastal Cleanup 2015  Saturday 09.19 ~  Join tens of thousands of volunteers statewide, at any nearby beach, bay, or waterway  .. its the biggest volunteer event  annually in our coastal state   .. worldOne hosts the event in San Francisco Ocean Beach with Judi, Eban and the whole local Cali Coastal Commission crew + volunteers …    
We've enjoyed a very full summer season thus far, more to come ! we just volunteered in the production of 4th Annual SF Brazil Day and Lavagem , with Brasarte's AveMaria, Juliana, Conce, Nick, Jose Ruiz + ALL we  love you .. congrats ! encore ! but first R E S T !     … earlier, in June , recovering from wilting fatigue from the academic year … a June-timed fam reunion in Ashland / Shasta  (XO! Kelvins) …  the lift of the celebration of our 17th annual worldOnefestival (photo journaled in FB worldonefestival) and pack down, then several weeks of Kauaian immersion in two beautiful musicultural celebrations Heiva Kauai/ Kapa'a +  Music and Mango Waipa /Hanalei … Na Pali puhi, Manini Holo ( weeks of summer swell-not so manini)  WE Are Grateful … and again i witmnessed the wisdom and accuracy of the Down Home Music / Arhoolie bumper sticker " Real Musicians Drive Tractors" … this was true of O'ahu road workin' Uncle Gabby, is true of Uncle David ( BobCat to Uke), and it tuerns out again and again that it takes a village to clean taro, raise a festival, and share the fruits thereof … daylong days, short sacred nights, and sweat the best perfume ( cutting the heat with frequent creek or kai dips, hose, outdoor, or passing ua showers ) ..
Some reflections of Kauai .. musics for the eyes, heart, da mout, … Maruru to our hosts and cherished friends, o'hana and hui under the direction of Manea and SallyJo .. Mahalo !  Kalen Stacey, Emma and All at Waipa.. Mahalo Auntie Sunny … Gracias Mico !  Abrazos y a hui ho !
Climbing back in the saddle now .. our hearts full, bodies worked, and vana spines still getting expunged from my feet.
Greeting  a new crop of Boradcast Journalism and Spanish Language students and Rising and Reaching for the Sun on the Pulse of each new Magical Mystery Day ..


Upcoming worldOne collab Events :
On the occasion of our 20th anniversary orbit of worldOneradio broadcast here via 88.1 keCg 97.7 … 
a little rewind.. context and journey sharing …
We Thank you, Dear Listener for the favor of your listening and direct moral and material support.
We Thank WCCUSD for managing to believe in a particular emerging vision despite enormous challenges.
On our wall there's a photo of an amiable looking fellow with the requisite pocket protector. We remember and thank our visionary and enterprising Educator Founders Electronics Teacher Elmer Peterson and Media Teacher John Tietjen, along with the community members who in the early mid seventies, labored to assuage neighbors opposed to the aesthetics of the antennae atop El Cerrito High School and tilted against KQED who resisted any competitors on the lower end of the FM dial. We thank our long time and Broadcast Engineer Mr. Ernest Herrera, for keeping it all together, in leaner seasons, sometimes with duck tape and a good vibe. And to Mr. Don Mussel, who assisted us when we were in temporary transitional portable digs.
Our thanks to Prentice and Jeannie Woods for their original response to worldOne back in 1994 ..which endured for years MORE .. in association with More Public Radio. And their introduction to Mr. Philip Morgan, a Gospel broadcaster and Educator /Administrator himself , though with a keen ear and heart to welcome a multicultural offering for keCg back in 1995, when..
Envisioned in 94' and inaugurated via keCg on September 11th 1995 , worldOneradio started out as a five hour daily weekday programming block, all volunteer, and we dedicated all our resources and every single day to read, study, listen and produce that scale of live radio, while we looked for additional opportunities to expand our mission around the country and the world.
We interviewed and pitched the titans of the radio and music industries back in the 90's,coast to coast, and despite lots of lofty congratulations, pleasant kudos and go-get-ems.. little keCg did indeed evolve to become the de facto terrestrial radio broadcast anchor for our glocal musicultural mission.
Within a few years of broadcast inauguration, your Director was invited to teach radio Broadcasting within WCCUSD on behalf of Contra Costa County Regional Occupational Programs. ROP has been and is a cornerstone, supportive and instrumental in supporting our curriculum since inception.
We extend our thanks to Gary Pukorny, our thence City Manager ,and our El Cerrito Rotary for welcoming the vision and the difficult work of founding the first, and now 18th annual worldOnefestival Produced in partnership with a Brilliant Team together with the City of El Cerrito, lead by Chris Jones.
We thank our lucky stars that there was a somewhere, at the very end or beginning of the FM dial, to capture and kindle the musicultural musical fire, aspiration and global communication, cross- seeding, that was igniting across the globe in 80's and 90's … then …
the shuddering and shuttering of the trauma of that terrible day in September … and the concomitant suspicions of all things, quote "foreign".. I don't know if you'll recall well and clearly … a heavy dampening effect of our North American pop psyche in terms musicultural interest, travel, tours, visa and global consciousness .. we even received hate calls and threats. Not to dwell on setbacks, but just so you are aware.. keCg and itself was very nearly liquidated, otherwise assigned, and your host/founder/educator disinvited, removed from classrooms, which too had a chilling effect on our constellation and Mission.
It is said that whatever doesn't kill you makes you stronger, and we have persevered, through this era of interweb everything, free music and Pandorisms. Happily , lately we have been congratulated and lauded for artistic, educational excellence and community service through :
– Contra Costa County Arts Award 2013
– Unite4Good Innovation , Hero Award 2013
– Contra Costa Times Community Hero 2013
 in 2015 we have been honored again through :
– El Cerrito NAACP Service Award 
– California State Legislature Service Recognition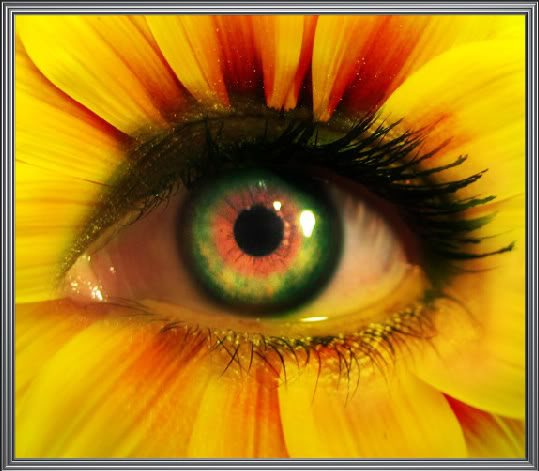 We endlessly thank the artists, labels, dj's related enterprise ( Lisa + the Whole 9! ) and industry which brings all this musicality to our ears, and especially Doug Wendt, Gregg McViccar ( UnderCurrents +NaTive Voice One), all the musicians who have graced our regional performance venues, our keCg studios and worldOnefestival.
We endlessly thank our worldOneateers who make the festival at all possible to lift, you know who y'all are! XO's!  And by the way you are all invited to pitch in, as somehow, we got twenty years older! Its never too early to get in touch to learn what you can do around festival, in fact visit worldoneradio.org and find the volunteer tab today !
Dj worldOnelove is wholly indebted and Grateful to my Beloved Wife, Love, Best Friend and Co-Prrro Debra Sue Kelvin LAC, who daily supports and nourishes my spirit heart, my bodily avatar.
Thank you Great Spirit .. for this parade of days … relationships, wonders and signs, scrapes and bruises and healings,  for all the lessons , setbacks, losses, obstacles, facilitations and serendipities that guide me back to the Way.
Dear Radio escucha, thank you again for the favor of your listening, writing, supporting, recommending, linking, socialing, attending and blending these united riddims into the quilt of your own experience and life .
This is dream song we are singing for you, to educe inform uplift and inspire, doing what we can do in our tiny canoe … to bring something good, beautiful and useful through, to you …
As we enter this next decade of life, learning and service .. we can't predict what the future holds .. though we know this is a daily operation, throughout the rolling year … may we all listen to the rhythms, and wisdoms .. and lose the fears ….for peoplovpeacecopower unity .. worldOnelove .. keCG !  Pa' Delate ! IMUA! = : ) ~