Following deep Kauai'an odyssey (Te Vai Ura Nui, above)  … we are arrived back to Cali, to Cali, to Cali  … our hearts are  naturally full, and h e a v y upon leaving Hawai'i, Kaua'i, family and cherished and new extended o'hana. Mahalo Nui Loa to All.. Aumakua, Aina and Kai … more will follow .. and importantly we wish to thank and worldOneXO Manea and Sally Joe and Heiva I Kauai (Nathan! Allen!) , Rick and Fa /Kauai Crafters, T.Huni (carver of tiki below)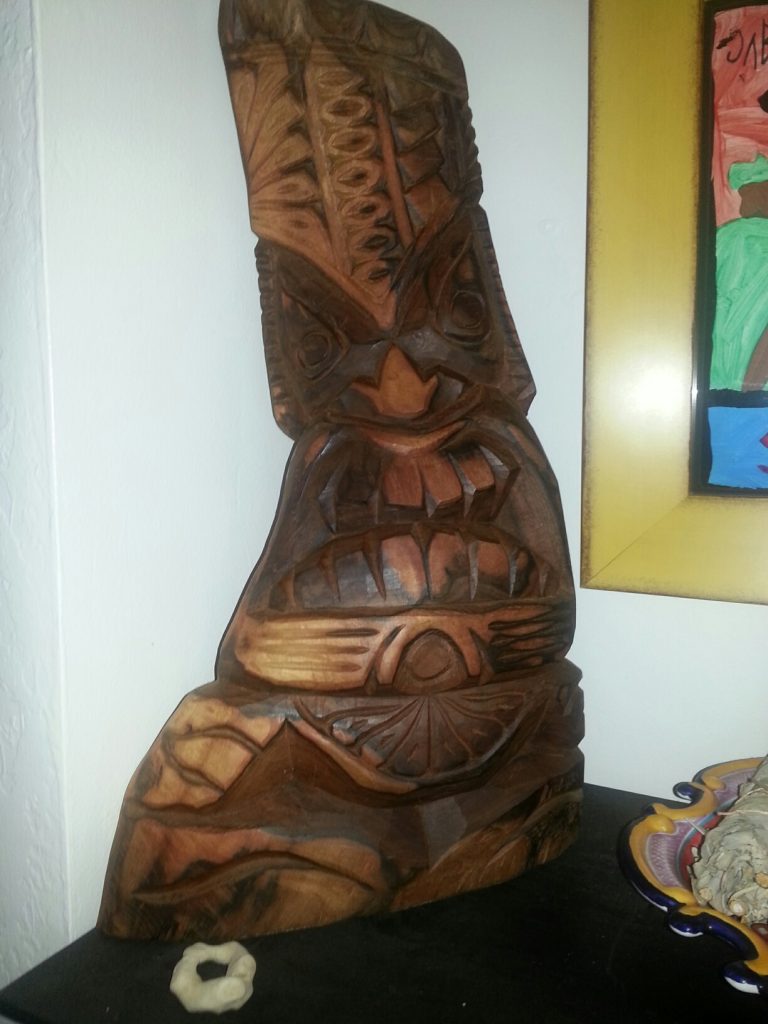 , Kaylen, Stacey, Emma, Auntie Leilani and Waipa o'hana, Enrico, Catana (henna and fine artist).. 
Chongolio, Rose(grafittibikini), Steve and Infinity Surfboards.. 
Patrick at Hanalei Surf, Robert ( Smile, Be Nice!) Blake (Na Pali paleo), Michael and Auntie Angeline's, Auntie Marie, Sandy, Linda and Commodore @KKCR, Ron Wiley /KONG, Daniel and Linda at Hawaiian Music Store, Seth Yamamoto…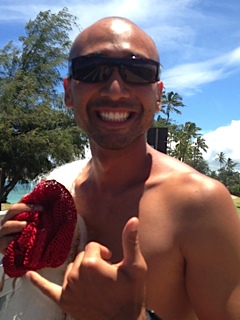 Sean and Simone , Doug and Sandy McMaster, John Dumas + Aki ( Joyful Noise Taiko), Farmer's Marketers Linda, Sal, and Joshua and Luna (Aloha Fresh Macadamias)…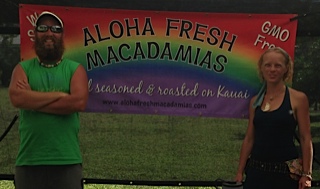 Musical Master Michel Poroi (Tamarii Te Faatii), Toa Huhine ( a few handsome kane here pictured with beloved wahine Debra Sue),
Kamakakehau Fernandez (reunited in Koloa),
 Preeta (album art)…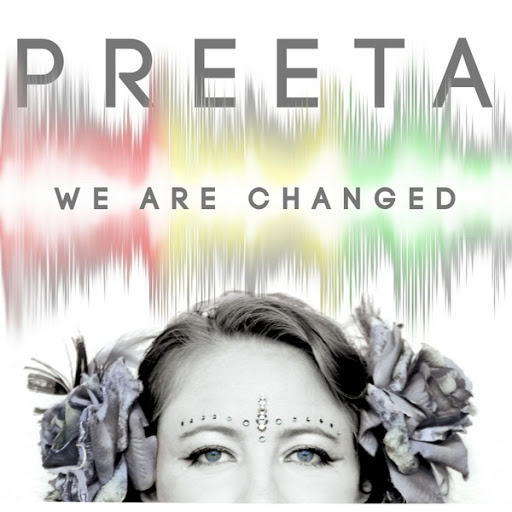 here with Sam and Mike Love at OAK …  
Our El Cerritmo back yard looks a bit like the happy clamor of Kapa'a art stroll .. lol … for drying out loud ..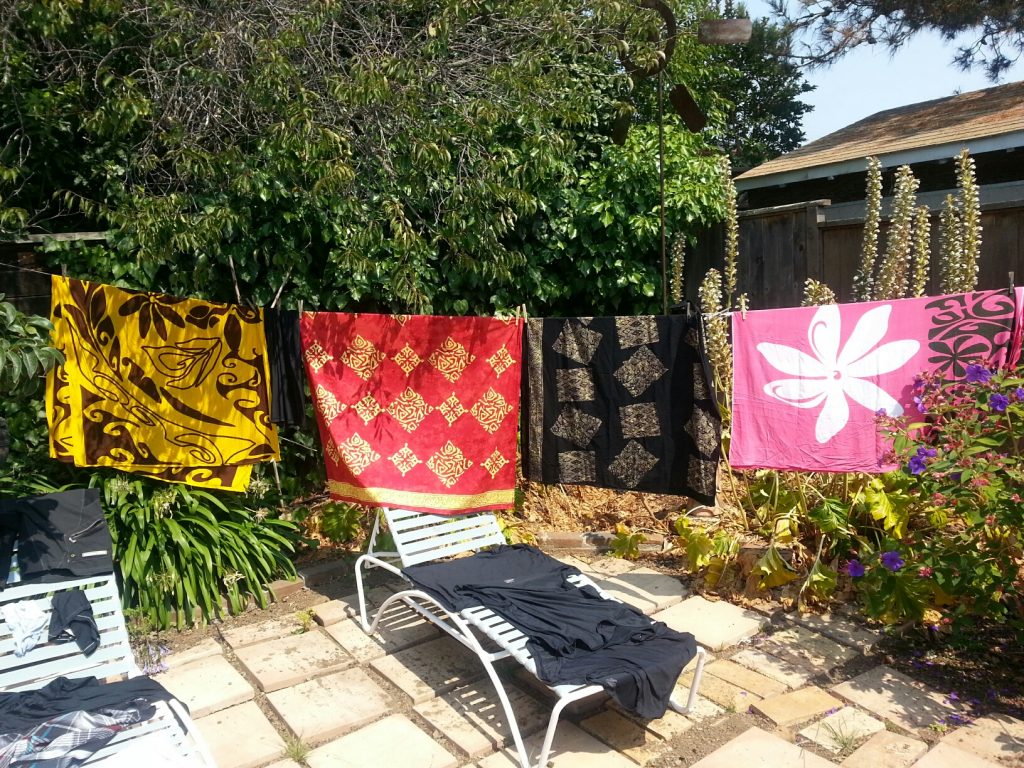 …our ears and hearts and muscles are still ringing with delight, and/or exertion …reverberations of drums, surf,smiles, and hips … all catalyzed by the Maestro, Kumu and Good Friend Manea Tapairu …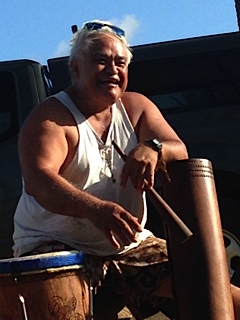 Pairu + Allen + Corey at da jongul pahu shop  …
and l i s t e n for upcoming triple scoops of aloha, peppered with Auntie Kathy's whoo-hoos + yeehaw's + flirty innuendos +marurus …double anuenue mixology ..
Kaua'iNi radio sehsun One : walk and talk-abouts are quilted togeddah with interludes by :
Kamaka Kukona, George Helm, Michel Poroi, Kamakakehau Fernandez, Eddie Kamae + Sons of Hawaii, Israel Kamawiwo'ole, Dennis Kamakahi, Auntie Genoa Keawe,  Seth Yamamoto, Gabby Pahinui, Mike Love, and and Preeta (Make Love Not War) ..
press play above, right  .. or find us and take us with you via the mobile app tune in … search worldoneradio or keCg ..
from Queen Emma's Summer Palace .. a good place to give thanks and even pick potent and tiny Hawaiian jalapenos with local kupuna,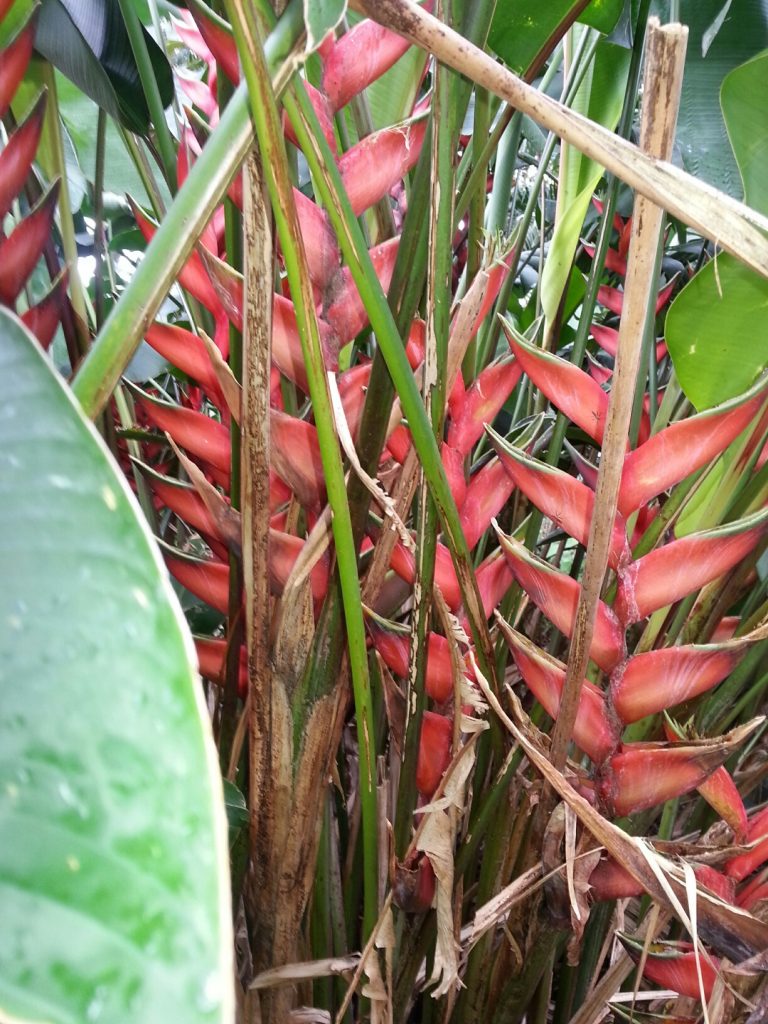 and Hanakapiai stream .. yellow ginger flower … puhi land … have a ohi'a 'ai and a smile …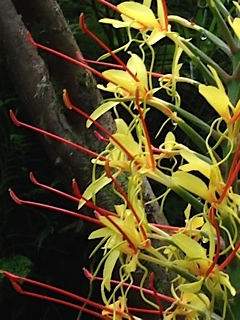 and Waipa poi days … lovu Auntie Honey Girl !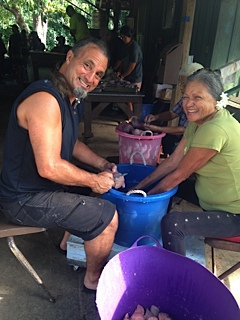 More soon … bound in the cords of living Spirit of Aloha, the Life of the land musicartsdanculture   .. Ea ! … livealohalive …  = : ) ~